I had missed out the journey of some of the events of proposal and all but I did manage to capture their happiness moments as well. The bride is as usual as pretty as so the groom who is handsome and cute all this while.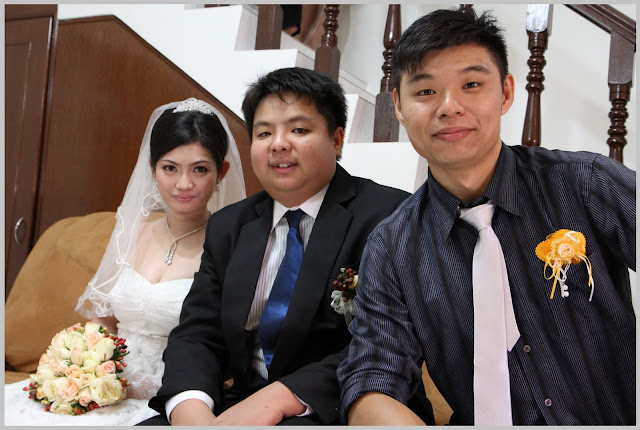 We had to witness their precious moments of the wedding with the traditional Chinese culture where serving tea to the old people and more.
At the wedding dinner, we managed to have to try a series of delighting food from the East Ocean Restaurant in Menglembu. The dishes are great and the environment was a fun one to . Sharing some moments pix..
Last to be said, wishing the couple all the best, sweetness and hope they get a little prince and princess soon :P