ENO hotel.. is a famous 6 or 7th star hotel in Penang where this hotel is fills with the history of Penang.
I had been dere for 2 times and both also for the buffet and is extremly nice and delicious but very expensive.The Eastern & Oriental Hotel is a tranquil haven in the heart of Penang. This is a hotel with old colonial charm and the finest traditions of comfort and service.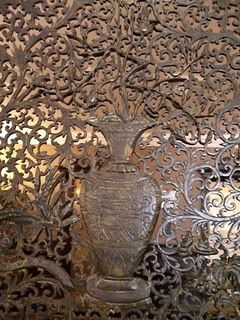 Right at its door step is an amazing heritage of art and architecture, festivals and food. The E&O is just a few minutes walk away from a variety of shops, restaurants, cafes, bars and clubs. Also, beyond the city, hills, seas and beaches beckon enticingly.From its foundation by the Sarkies brothers in 1885, the E&O has been patronised by colonial administrators, planters as well as the local and international elite. Among its more famous guests are Noel Coward, Douglas Fairbanks, Hermann Hesse, Rudyard Kipling and Somerset Maugham. Today, it is still the choice for many of the world's most discerning travellers.